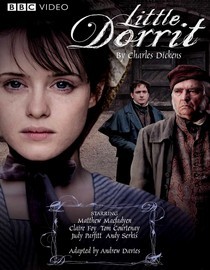 Favorite Things: Day 20 BBC, Master Piece Theater & Andrew Davies, bless his soul. For bringing all the wonderful classics to life in adaptation after glorious adaptation. Impeccable acting, writing, set and costume design is like candy to this girl who grew up wishing she'd been born a century or two earlier (to blue blood parents on a country estate in Derbyshire, of course), so much so that she set up a wash stand in her bedroom and brushed her teeth and washed her face there instead of the bathroom with all the modern amenities just outside her door. Nerd.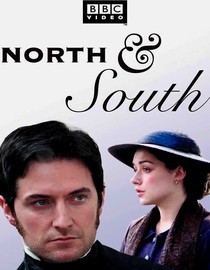 Yup. Officially in love with Richard Armitage, Daniela Denby-Ashe and the writing of Elizabeth Gaskell (who was a close friend of Charlotte Bronte and a well-known author herself in her day, now experiencing a revival of interest in her novels thanks to productions such as this) after watching this 4 part mini. And seriously, I'm going through with season 7 of MI:5 (or Spooks as it's known across the pond) just to continue watching Richard Armitage take on the world.
Ryan and I found this production of Bleak House (with the lovely Gillian Anderson in a role that rivals her turn in House of Mirth) absolutely riveting. "Shake me up, Jenny!" is now a favorite catch-phrase in our house, especially loved by Felix who has absolutely no clue what it means.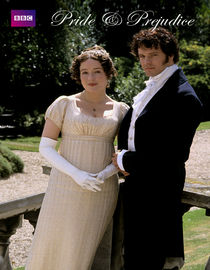 And of course, everyone's favorite. I nearly came to blows with a few friends in a debate over the best adaptation of Pride & Prejudice but I still defy ANYONE to find a better adaptation of Jane Austen's novel then this 1991 version. It just doesn't get any better than the chemistry between Jennifer Ehle's Elizabeth Bennett and Colin Firth's Mr. Darcy. There are so many memorable scenes but one of my favorites is between these two when Elizabeth receives news of silly Lydia's scandal. Even after 50 sittings it's still swoon-worthy and no one can convince me that Keira Knightley did better. Jennifer Ehle brings an intelligence and maturity to Elizabeth that I found sorely lacking in the latter's performance, and as well as Matthew McFadyn did as Darcy, he's no Colin Firth. Sorry. I'm pretty firm on this one.
As a frequent viewer of period dramas, I'm amazed at how often Andrew Davies' name pops up as the screenplay writer. Well done and thank you from a legion of devoted fans such as myself.